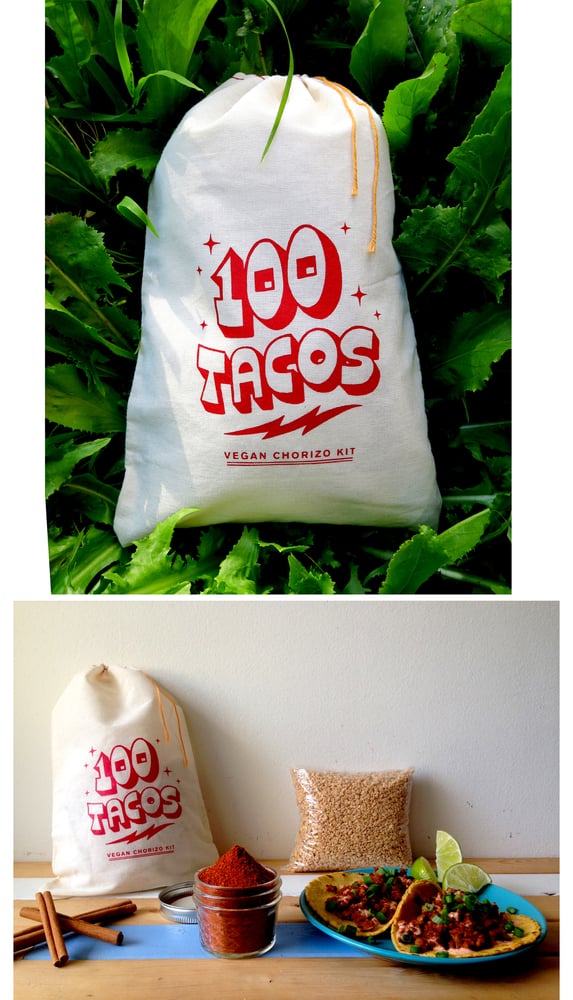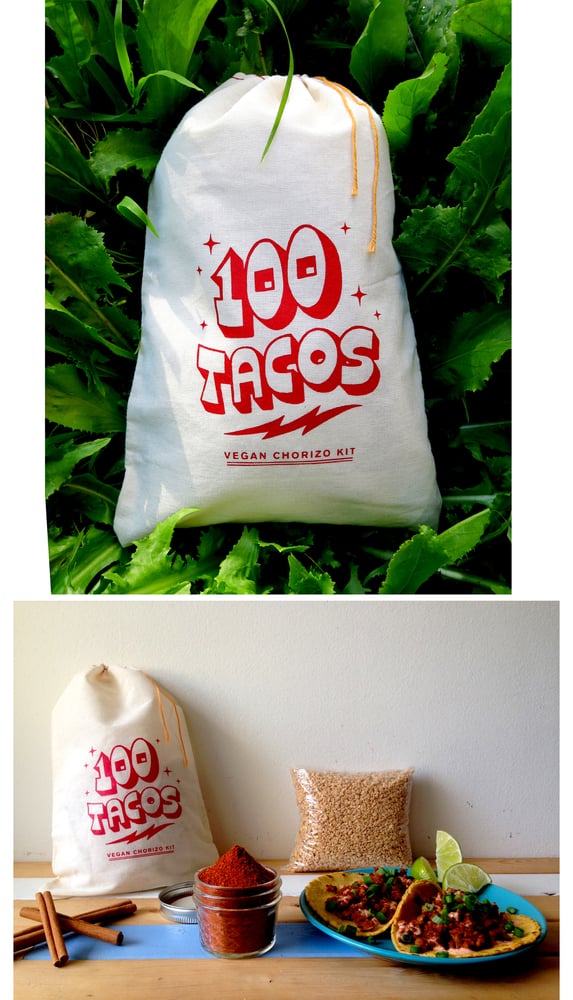 100 Tacos Vegan Chorizo Kit
$25.00 / Sold Out
People often ask:
"How do you make your soyrizo so damn good?"
"You make it from scratch!?"
...Or, "what the hell IS soyrizo?"
If you've ever pondered these questions, this kit is for you.
If you're the 'vegetarian weirdo' in your family (or know someone who is) and need something to brave the holidays in a tasty, versatile way, this is definitely for you!!
The 100 Tacos vegan chorizo kit includes:
-10oz of Textured Vegetable Protein grown from non-GMO seeds by Bob's Red Mill
-A 4oz jar of our classic spice blend made from 13 chilies, herbs, and spices
-An easy to follow instruction card
The kit makes over 3 pounds of versatile, tasty filling perfect for tacos or burritos, atop nachos, or right out of fridge. Heat level is pretty mild, about 3/10, so all ages and tastes can enjoy. Like it hot? Pile on your favorite pico! All you will need to cook your own vegan chorizo at home in addition to this kit: one onion, oil/shortening, water, and apple cider vinegar. That's it!
Gift-ready, and neatly packaged in a beautiful & reusable 8 X 12" bag, made of virgin muslin cotton, grown and produced in the USA!
Packaging designed by, and printed with: STEINER