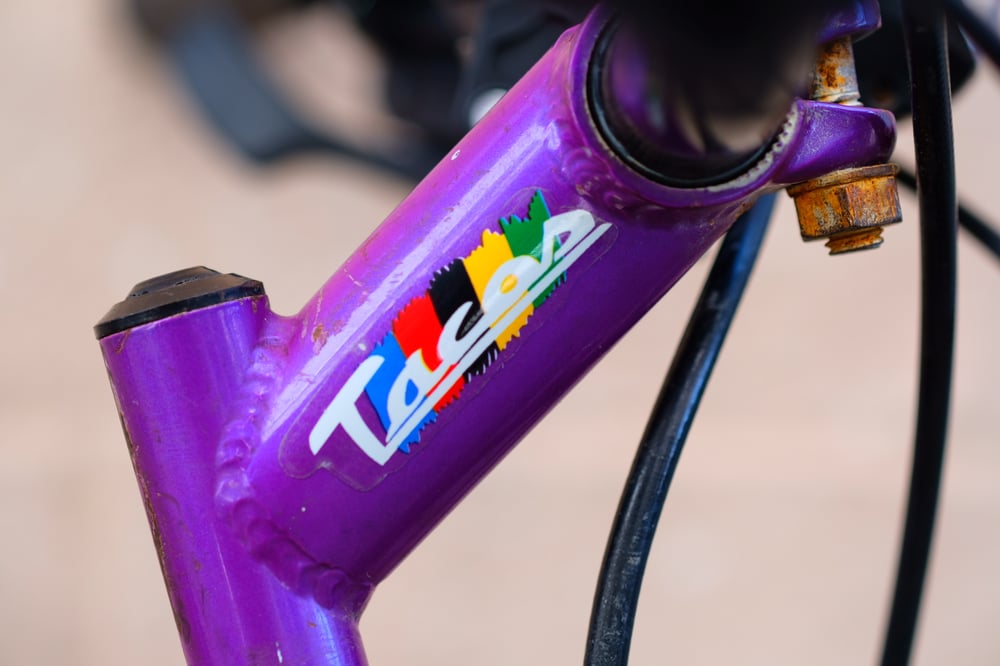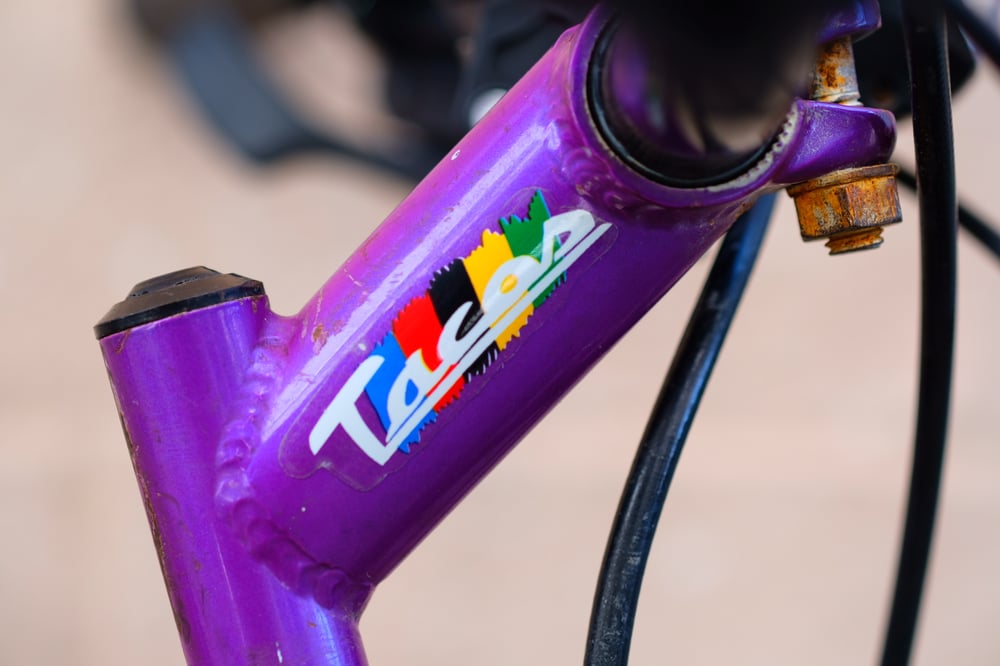 100 Taquitos Shorty Stem Decals Pair (2)
$3.00
Do you have a shorty stem on your bike? Like 50-90 millimeters? Perfect. This is the one for you.
Comes two per order, one for each side. High quality vinyl decals.
Shipping is just a dollar. Mailed in an envelope with a stamp; if you need something more secure / with tracking, please just ask. :)
My old friend Tim Willis brought this tiny idea to life. Thanks, Tim.